Are you looking for a new and exciting game to play? Well, look no further than Genshin Impact! This action-packed RPG is sure to keep you entertained for hours on end. But don't take our word for it – read on to find out more about Genshin Impact and what it has to offer beginners.
It's not easy to be a beginner. Everything is new, and it seems like everyone else knows more than you do. When it comes to learning Genshin Impact, the newest and most popular mobile game on the market, that can be incredibly daunting. There are so many things to learn! How do you even get started?
Don't worry; we're here to help. In this article, we'll give you a complete beginner's guide to Genshin Impact. We'll teach you everything you need to know to start playing the game like a pro. By the time you finish reading this article, you'll know how to download and install Genshin Impact, create your first character, and begin your journey.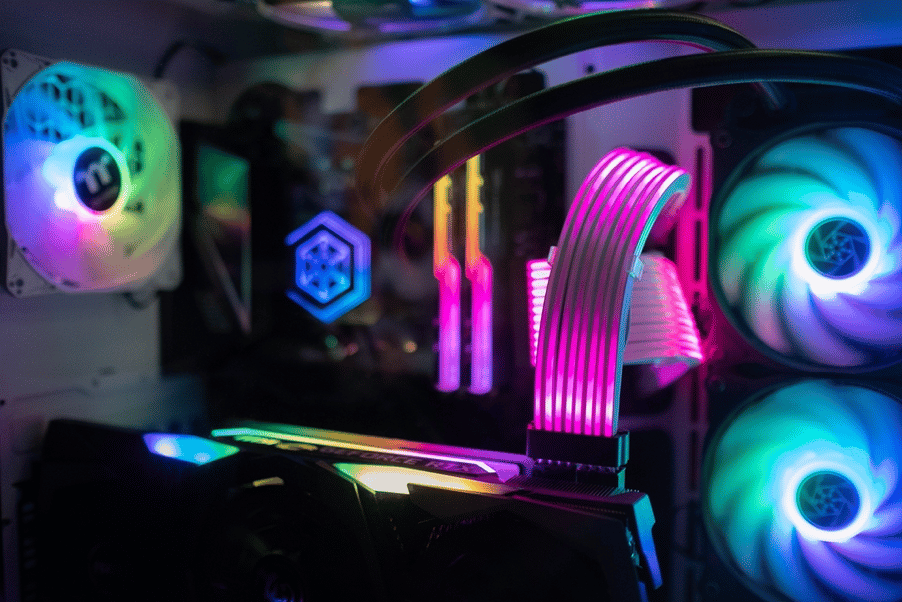 What is Genshin Impact?
So, what exactly is Genshin Impact? Well, put simply, it's a video game. It was originally released for PlayStation 4, Microsoft Windows, iOS, and Android on September 28, 2020. Since then, its popularity has boomed – it now consistently ranks at the top of the video game charts.
What makes Genshin Impact so special? Why have so many people downloaded it, and why are they still playing? Well, that's easy. It's fun! The game has an interesting story complete with fantastical characters, excellent music, and incredible graphics. We wrote about regarding this Genshin Impact version.
But what really sets Genshin Impact apart is its innovative battle system. Players control their character in real-time through a third-person, fixed overhead camera. The movements are fluid and fast-paced, yet still strategic. Your character will be faced with numerous challenges as they fight off hordes of demons.
Adventure Rank and World-level
Your account level in Genshin Impact is referred to as Adventure Rank. At the moment, Adventure Rank 60 is the highest position available. However, when your AR increases, the EXP required to advance to the next level increases accordingly.
When you hit specific Adventure Rank milestones and complete the corresponding quest, your World Level increases, increasing the level of opponents in the area and making them tougher.
Daily Commissions and Adventurer's Guild
Because Genshin Impact is a live-service game, the servers are re-started at 4 am every day. The daily reset will update all in-world occurrences, including ingredients, monster encounters, and more. Additionally, some shops in particular locations will be refreshed, letting you repurchase previously purchased things.
Additionally, there is a system for Adventurers' Guild Daily Commissions. This feature will become available after you reach Adventure Rank 12. There are four commissions that you may complete each day that will earn you Companionship EXP, EXP, Primo gems, Enhancement Ore, and Mora (gold).
The Adventurers Guild will reward you with an extra 500 Adventure Rank EXP for finishing all four Commission Quests. This is a significant amount of EXP in Genshin Impact, and it is suggested that you complete your Daily Commissions daily since this is an excellent way to level your account quickly.
Quests
When playing Genshin Impact, you'll come across a wide range of quests of all kinds. The primary focus is on the main story, which is told via Archon Quests, which are introduced with each major patch. The following are the different quest types to keep an eye out for, along with their relative importance:
Archon quests: This is the game's main story
Hangout quests: Quests for unlockable characters
Story quests: Quests that tie the story together
Event quests: Quests that are released during certain event times
World quests: Located throughout Teyvat
Weapons, Visions, and Artifacts
Genshin Impact has a gameplay system inspired by the elements. To put it another way, each character in the game has their own unique set of abilities known as a Vision. There are seven types of Vision in the game, including Hydro, Anemo, Cryo, Pyro, Geo, Dendro, and Electro.
Each character is armed with a weapon in addition to a Vision. These weapons include the Claymore, Sword, Polearm, Catalyst, and Bow.
In Genshin Impact, items known as Artifacts boost a character's stats, boosting DEF, ATK, CRIT, Elemental output, and Max HP, among others. It's also critical to equip and swap out Artifacts as you level your characters.
Final Thoughts
There's a lot more to Genshin Impact than can be covered in a beginner's guide. However, this primer should give you the basics to get started on your adventure in Genshin Impact. We hope you enjoyed the article, and we wish you luck as you start your journey!
Please follow and like us: