Hogwarts Legacy Screams Nostalgia!
If you're a gamer, a Harry Potter fan, or both, then you may know that Warner Bros, under its Portkey Games label, has quite the game on the horizon in the form of the upcoming Hogwarts Legacy. Apart from a unique player character, some of the other areas of appeal include the new story and an exciting open-world adventure in a familiar place.
Below is quite a comprehensive look into the game, including its release date, plot, gameplay, and even a bit of controversy.
What Is the Official Hogwarts Legacy Release Date?
Initially, Hogwarts Legacy was slated for a 2021 release on next-gen consoles. However, Portkey Games, the publisher, would indicate that the Hogwarts Legacy release date is now set for 2022. The delay is said to have arisen out of a need to get the game in tip-top shape.
Considering games such as Anthem, Cyberpunk 2077, The GTA Remastered Trilogy, and others released in the broken states they did, it's likely no one is complaining about waiting a little longer to jump into the wizarding world.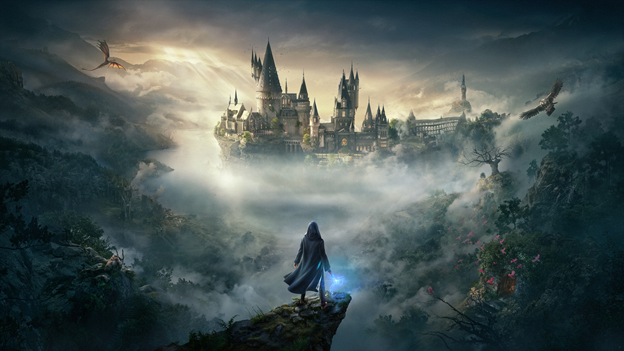 In an official confirmation at the March 2022 State of Play, excited gamers found out that the expected release date is Holiday 2022. This would dispel a host of rumors that emerged indicating that Hogwarts Legacy release date would be in September 2022.
During the event, Sony and Avalanche Software gave viewers something to get hyped about in the form of a 15-minute gameplay demonstration.
Wizarding World Lore: The Hogwarts Legacy Story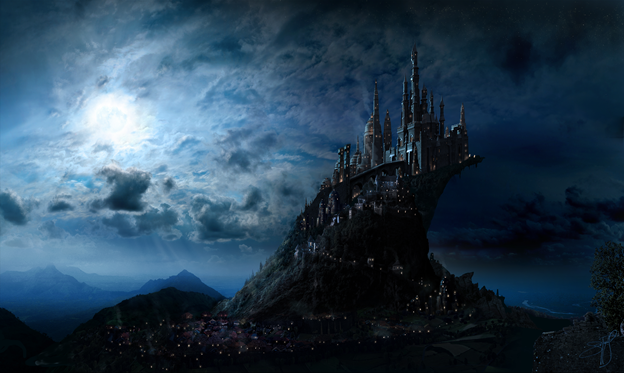 The Hogwarts Legacy story is certainly one thing that makes it stand out so impressively. There have certainly been Harry Potter games before that allowed you to enter the fictional world to tackle deadly enemies, cast powerful spells, and enjoy a host of content related to the Harry Potter books. An underrated yet solid example is the Harry Potter and the Chamber of Secrets for the Game Boy Advance.
This time, however, you can experience Hogwarts like you never have before. The time period the game uses is the 1800s, making it way too earlier for the titular characters to be a part of your journey.
Instead, you explore the wizarding world in an original story. Now, this may cause some concerns since there may be worries about a lack of familiar locations or known faces being involved.
However, the developer urges fans not to worry as the game is said to be firmly rooted in the series JK Rowling created. So, regardless of being set in the 1800s and not being a direct adaptation of any of the books, things should feel familiar. There's even a fully explorable Hogwarts Castle!
The story in Hogwarts Legacy sees you work with Professor Figg as you attempt to uncover the hidden truth of the wizarding world. You do this by embarking on quite a dangerous journey after investigating a goblin rebellion.
Professor Figg is one of the new characters introduced in Hogwarts Legacy, and one who seems to fit right into the lore. He will be one of the characters fans look forward to while they wait as the Hogwarts Legacy release date nears.
A couple of familiar faces do show up though, including Nearly Headless Nick, which makes sense considering he would have been dead for some time in the Harry Potter films and books.
Expect to run into goblins and dark wizards throughout your journey, both of which attempt to foil your plans of discovering the world's ancient secret that threatens to tear the wizarding world apart.
One important question is, who are you in all this ruckus that's tearing the wizarding world apart? Well, you play a new fifth-year student who you get to work creating via the character creation suite provided. You can customize your face, talking voice, gender, wand type, body type, and more.
It's not just your look and other areas of user customization that make up a unique piece of wizarding world history. There's also mysterious ancient magic in the form of a curse that gives you access to spells that your professors don't even know. Of course, it's not just a buff as it has it brings challenges with your newfound abilities.
For example, others want to harness the power too. So, not only do you need to understand where your character's abilities came from, but you also need to understand the motives and origins behind those who want the forgotten magic for themselves.
On the topic of customization, Hogwarts School of Witchcraft and Wizardry is known for its houses. Countless people in real life would make you think they're a witch or wizard student as they profess their membership to one Hogwarts House or another.
If you are one such person, you may hope heavily that the game puts you into a house you want to be involved with. You are going to be happy to learn that your fate is in your own hands as it was confirmed that you choose your house at the beginning of the game. It's unclear if you're going to be sorted into a different house later.
Note that your quest also allows you to expand your horizons as side quests and other activities take you beyond the walls of Hogwarts to other immersive locations such as the Forbidden Forest and Hogsmeade Village. There's more to test your magical abilities than you could even imagine.
Magical beasts are all over and they sometimes present you with a dilemma. First, some of them are aggressive from corruption, which means they want to engage you in combat. Others though are endangered species because of poachers. You can play the part of the hero by rescuing them and caring for them at Hogwarts.
Expect to also encounter missions that tend to pose difficult choices, especially when you know that some of these decide the path you chart for the wizarding world.
Additionally, there's the Room of Requirement, where you can use your herbology skills to grow magical plants in Hogwarts Legacy. Additionally, you can take advantage of gear upgrades, brew potions, and even have a house-elf! It's in your menagerie here that you care or the magical creatures that you come into contact with and take back to Hogwarts.
There's a lot to take in, but essentially, the Hogwarts Legacy story can be summarized as one that allows you to develop relationships with trusted partners, battle dark wizards, and shape the wizarding world's fate.
Hogwarts Legacy Gameplay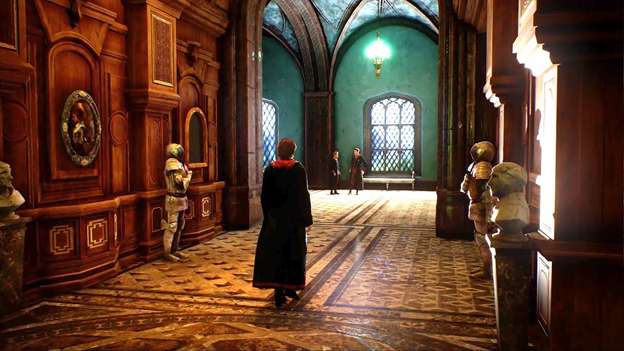 As indicated before, Hogwarts Legacy is an open-world RPG, and one that happens to be incredibly accessible, thanks to customization options, such as difficulty adjustments. Typical classes such as Defence Against the Dark Arts, Herbology, Potions, and Charms are present. You're expected to attend classes between advancing the game's plot. The fans are ecstatic as they await the Hogwarts Legacy release date approaching.
As players learn and grow, they discover spells and other nuances that introduce an interesting feature; the ability to develop your own special combat style.
Some of the creatures you form friendships with can support you in combat if you so desire. Maybe you prefer to stun enemies. Only you can determine the kind of style you use and the developers give you the freedom to do so.
There's also a level progression system involved. When players grow, they can master and take advantage of new talents and showcase new abilities.
Development and Publishing
Hogwarts Legacy's development is squarely in the hands of Avalanche Software. The Warner Bros-owned studio is responsible for plenty of solid titles over the years. These include:
Ultimate Mortal Kombat 3 (the version that remembered to include Scorpion)
Mortal Kombat Trilogy
Tak and the Power of Juju
Prince of Persia: Arabian Nights
Tak 2: The Staff of Dreams
As far as publishing goes, Warner Bros is taking care of this. However, it is doing so under the Portkey Games label.
Concerns Surrounding JK Rowling and Troy Leavitt
It may surprise you to know that Rowling is not directly involved with the game, particularly since her extraordinary body of writing is the foundation of Hogwarts Legacy.
Latest reports indicate that transphobic comments she made upset some fans so much that her involvement may have presented incredibly mixed feelings on the game that have nothing to do with its puzzles, mechanics, dungeons, or cast.
WB Games was asked if Rowling would be earning royalties from whatever sales the game turns over, but at the time, the representative chose not to comment on the matter. For obvious reasons, this is a slippery slope.
Troy Leavitt, the Hogwarts Legacy lead designer, was also called into question for his former anti-social justice YouTube channel. Initially, it didn't appear to be a concern from WB Games.
Later though, after videos from his channel would recirculate online, he announced a decision via Twitter to part ways with Avalanche Software, while communicating positive sentiments about WB Games, the development team, and the game.
Wrapping Up
Coming from a leading digital publisher, there are some lofty expectations hurled at Hogwarts Legacy. Assuming people don't become too engrossed in boarding the hype train and that the gameplay and lore match the impression created, the game should have a pretty solid future ahead.
Attending classes, meeting cool NPCs who can accompany players, being able to create a custom character, finding the key to an ancient puzzle, and being able to embark on an adventure in a filled familiar world make Hogwarts Legacy sound like a title that's capable of providing endless entertainment as you tackle various scenarios.
You and the rest of the game's audience can prepare to start playing during the 2022 Holiday season when Hogwarts Legacy releases on all the main platforms. These are PC, Nintendo Switch, Playstation 4, Playstation 5, Xbox One, Xbox Series S, and Xbox Series X.
Frequently Asked Questions (FAQ)
Is There Co-op or Online Interactions in Hogwarts Legacy?
The Hogwarts Legacy FAQ revealed that there are no online or coop interactions in Hogwarts Legacy. It's an entirely single-player experience, which hopefully means that there is no requirement for the game to always require an internet connection.
The only friends you can visit and explore the region with are schoolmate NPC companions who can travel and help you against those who engage in fighting with you. Some players have opted to wait and see what happens but this news indicates you shouldn't hold your breath.
While some may agree that multiplayer not being supported is a disappointment, who's to say it wouldn't make the game worse off?
Does the Game Feature Microtransactions?
The Hogwarts legacy release date is not the only the that Avalanche Software sought to put to rest definitively. Fans are concerned about what the future holds where microtransactions are concerned. There's always a chance that their inclusion can ruin a great title.
Check out what happened with Gran Tourismo 7 if you want to find out more about the sort of thing that happens when a game is developed, published, and released filled to the brim with these predatory purchases in a bid for corporations to earn more money beyond the price of the game.
Avalanche's community manager, Chandler Wood, took to Twitter to confirm that the game would not be pushing any such purchase and would not even include them. Hopefully, it stays that way.
The gaming community has been burned by many games that release without them just to add them later on. Look no further than the Crash Team Racing and its rerelease.
Are There any Iconic Harry Potter Locations in Hogwarts Legacy?
Yes. In Hogwarts Legacy, you can find known locations such as Hogwarts Castle, the Forbidden Forest, and more that immerse you into the game's systems and style, while providing you with unique content to enjoy.
Can You Meet Harry Potter in Hogwarts Legacy?
No. Based on the fact that the game is set in the 1800s, Harry Potter would not even have been born yet and likely would not have for over another century.
What Are the Minimum and Recommended PC Hogwarts Legacy Specs?
If you want to run Hogwarts Legacy on your PC, the minimum requirements are as follows:
Intel Core i5-4460 or AMD Ryzen 3 1200 CPU
8 GB of RAM
Windows 10 64-bit OS
NVIDIA GeForce GTX 970 or AMD Radeon R9 290 Graphics Card
4 GB Dedicated VRAM
As is the case with most games, the minimum requirements differ from the recommended requirement list, which is intended to give you the best possible experience. Therefore, here are the recommended requirements for running Hogwarts Legacy:
Intel Core i7-6700 or AMD Ryzen 7 1700 CPU
12 GB of RAM
Windows 10 64-bit OS
NVIDIA GeForce GTX 1070 or AMD Radeon RX 580 Graphics Card
4 GB Dedicated VRAM
Is the September 2022 Hogwarts Legacy Release Date Accurate?
No. The Hogwarts Legacy release date has been called into question several times since the delay was announced, leaving many unsure what to believe. Consequently, you may now be expecting the game in September 2022, based on rumors that were started.
However, the official Hogwarts Legacy release date is in the Holiday season of 2022, so while you may see it earlier, don't get your hopes up for it. If they time it around Halloween, the Hogwarts Legacy release date will be much more appealing to fans.
Who Do You Team Up with in Hogwarts Legacy?
Technically speaking, there aren't defined allies based on reports from Portkey Games. However, it is confirmed that some students can aid you in combat and travel with you provided you are involved in their personal stories.
So far, the confirmed names are Natsai Onai, Sebastian Swallow, and Poppy Sweeting of Gryffindor, Slytherin, and Hufflepuff Hogwarts house, respectively.
Please follow and like us: