Since developers announced Hogwarts Legacy, players have been hoping that the game features online or co-op options.
However, there is still some time before it comes out, so you might be wondering about all the details of this anticipated magical experience.
If you've asked yourself (or on Reddit – everyone does it, don't worry) 'will Hogwarts Legacy have online or co-op options?' this is the article for you – don't wait any longer and find out what to expect from one of the most expected games.
The guide includes all the information that's out about the game and whether or not multiplayer features are on the table.
What Is Hogwarts Legacy?
Harry Potter fans (Potterheads!) are immensely excited due to the development of Hogwarts Legacy, which is an action videogame where you can explore the grounds of your favorite magical school and its surroundings.
Hogwarts Legacy, an RPG game, follows the original Harry Potter lore, but it has a different story.
Warner Bros and Avalanche Software are the companies in charge of developing this Wizarding World game, and it might be the ideal one to play, stream, and much more!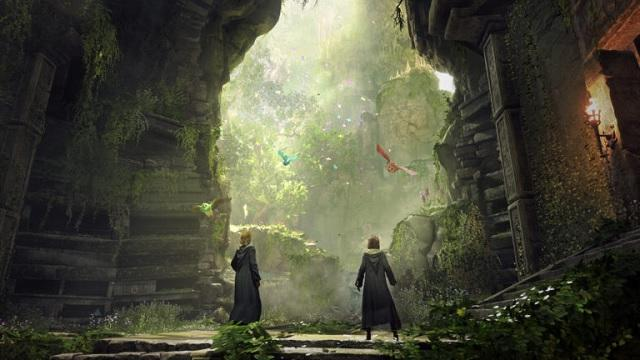 Everyone can experience Hogwarts like never before. The game Hogwarts Legacy is an open-world journey where you can fight dark wizards, roam through the Forbidden Forest, learn spells, and grow your magical skills.
The Plot
Hogwarts Legacy follows a student in the fifth year of their experience in the School of Witchcraft and Wizardry.
Potterheads might know some things about this already – since students need to go through seven years of education, this premise settles them in their Ordinary Wizarding Level year. Therefore, they can learn defensive spells, interact with several magical creatures, and a lot more.
However, Warner Bros and Avalanche Software are changing what you know about the Wizarding World with Hogwarts Legacy.
Instead of being focused on the contemporary era like the Harry Potter series or in the 1920s like Fantastic Beasts and Where to Find Them, Hogwarts Legacy occurs in the late 1800s.
The main protagonist has to explore Hogwarts through their Xbox or other consoles. However, they must also discover why an "ancient power" that they hold can make or break the future (or legacy!) of the Wizarding World.
Warner Bros and Avalanche Software have worked on Hogwarts Legacy, an open-world, single-player experience for years, and it will be available for the Xbox series, Nintendo Switch, and PlayStation consoles.
Gameplay
Hogwarts Legacy offers a single-player experience and it's an RPG game with multiple options. It promises various levels of difficulty, and even though there are questions fans would like the answers to, a lot of this game remains a secret.
The single-player game allows you to enroll in the classes that Harry Potter did such as Charms, Defense Against the Dark Arts, Potions, and Herbology.
At the same time, in Hogwarts Legacy, you're also allowed to choose your Hogwarts House, which is something many fans are looking forward to – you can be in one of your favorites: Gryffindor, Slytherin, or Ravenclaw. Sorry, Hufflepuffs. No offense.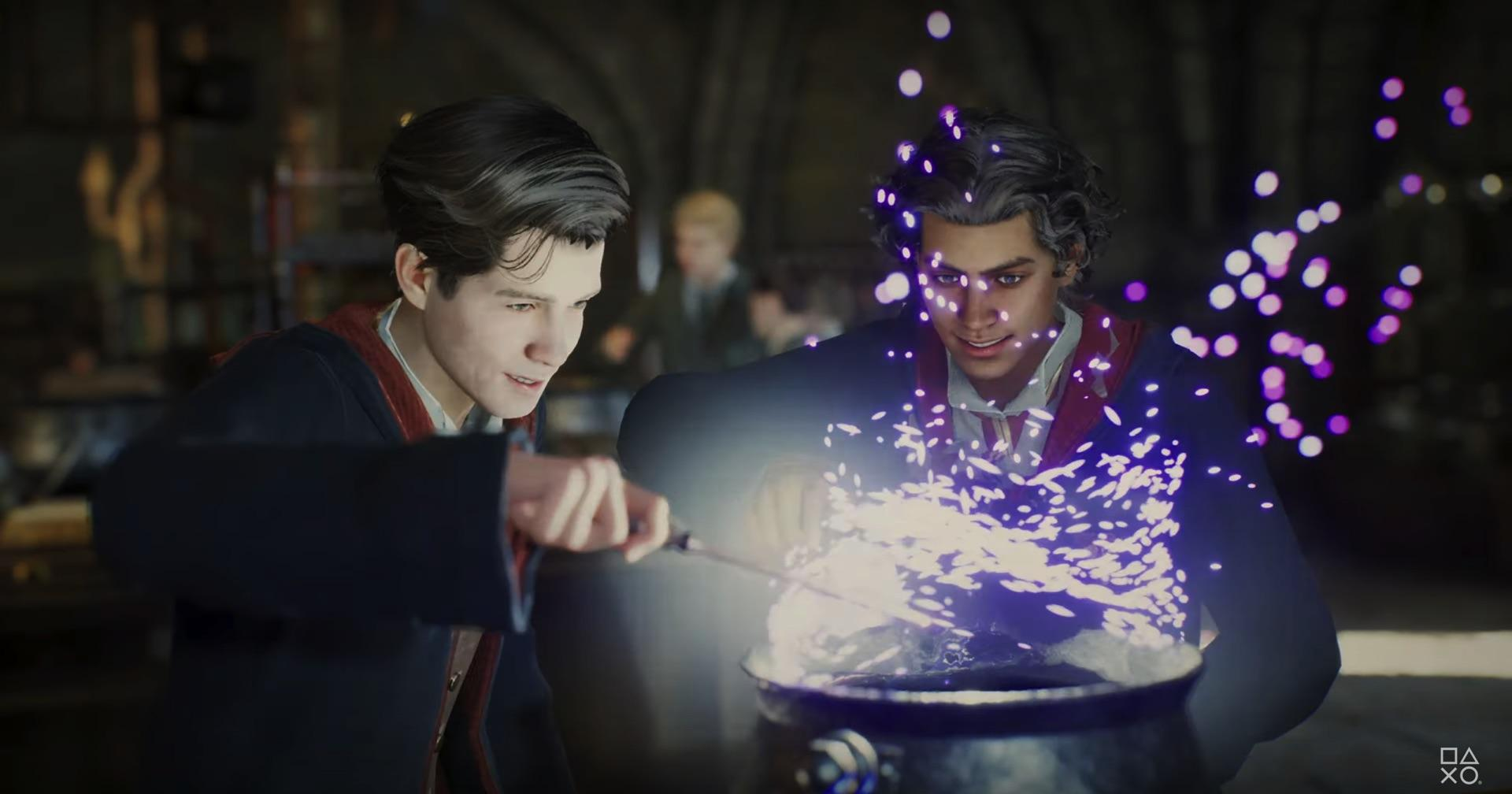 Once you start to explore the Hogwarts Legacy options, you'll be able to learn incantations, combat defense, and taming and taking care of magical creatures such as Trolls, Hippogriffs, and Nifflers (please, beware your gold!).
Additionally, morality also seems to be an essential part of Hogwarts Legacy, especially when it comes to learning certain illegal spells, such as the Killing Curse (Avada Kedavra).
Overall, even though there are questions fans would like to know, what everyone can say for certain is that our choices can impact Hogwarts' legacy!
Game Development
Warner Bros acquired Avalanche Studios from Disney back in 2017, and in the same year, they partnered with Portkey Games to manage the Hogwarts Legacy license.
The single-player game has been in development for almost five years now, and many fans have wondered when will Hogwarts Legacy finally come out.
It is scheduled to be available in late 2022, and some people speculate that it might happen at some point between November and December.
You Can Choose Your House
People who didn't grow up with the scarred young wizard don't know how passionate Potterheads are about the Hogwarts House they belong to, but Avalanche Studios definitely understands the intensity of your love for Gryffindor (obviously).
Therefore, with Hogwarts Legacy and its single-player experience, you're able to choose the House you belong to. Forget about Pottermore's old test, especially if you got into a House you never felt you belonged to. In Hogwarts Legacy, you get to pick!
Quidditch Mini-game – Is it True?
Unfortunately, no one knows. Many people have wondered 'will Hogwarts Legacy feature a Quidditch Mini-game?' but the game creators have said nothing about it.
Since this is the first Hogwarts game to come out in a long time, almost every Potterhead wants to be able to play some Quidditch, even if they'd never be brave enough to get in a broomstick and fly hundreds of feet away from the ground in real life.
However, as was mentioned before, a lot of Hogwarts Legacy is still a secret. Thus, there is no way to know for sure until the game is out.
Known Locations in Hogwarts Legacy
Just because many parts of Hogwarts Legacy multiplayer option and its this single-player experience are a secret doesn't mean that everything is. You now know that it's available for Nintendo Switch, the Xbox Series, and PlayStation consoles.
Furthermore, the Hogwarts Legacy trailer shows a whole host of beautiful places to explore, online options, battle possibilities, adventure missions, and a promising journey for you as a young witch or wizard.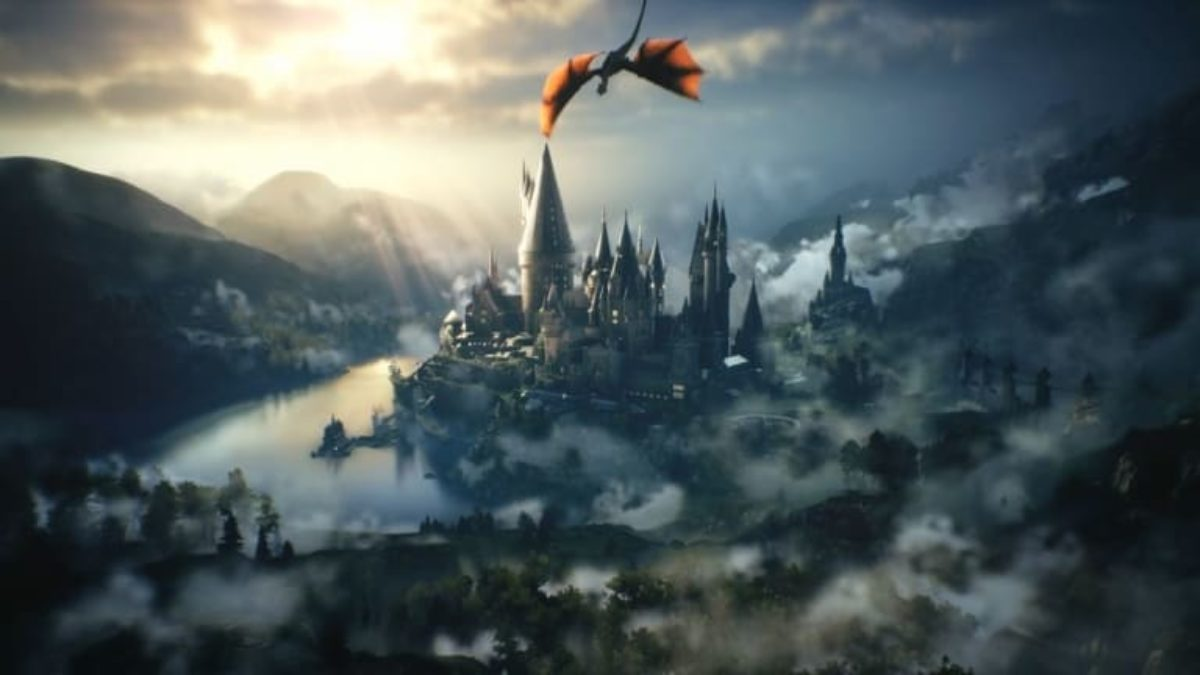 There are other things fans know as well, for example, some of the locations that the game might feature. Here are a few of them:
Hogwarts Castle
Clearly, Hogwarts is the main place you can explore once you play Hogwarts Legacy. You might be able to experience the castle like never before – you get to enter the classrooms, learn magic, find hidden places, go inside the Room of Requirement, and much more.
The trailer shows the Great Hall and other parts of the castle interior, which is bound to make millions of fans feel nostalgic for the universe they know and love.
However, now that Hogwarts Legacy is out soon, you might be able to explore every part of this beautiful magical school.
Hogsmeade
Hogwarts Legacy features more than the Hogwarts castle itself. Most fans know of the Hogsmeade village from the books and movies.
Hogsmeade is near the school and features a few famous stores, such as the Honeydukes Sweet Shop, Zonko's Joke Shop, and the Three Broomsticks. Cheesy couples can go to Madame Puddifoot's for a cup of coffee, too.
When you get to play Hogwarts Legacy, you might be able to explore the famously picturesque village, where Harry Potter enjoyed quiet Saturdays with his friends (at least as quiet as you can be when you live in a magical world).
The Forbidden Forest
The last known location that Hogwarts Legacy features is the Forbidden Forest, which might also not be a surprise for a lot of people.
This is the place where young, 11-year-old Harry met Voldemort (sorry – He-Who-Must-Not-Be-Named) face to face for the first time during his stay at the magical school, and it's also the spot where incredible scenes took place (remember jumping up on your seat when you saw the Hungarian Horntail dragon for the first time?).
If you and your friends are excited about choosing your Hogwarts House and exploring the dark paths of the Forbidden Forest, Hogwarts Legacy might give you the perfect opportunity to do so!
Character Creation
Inclusion was one of the most important aspects of Hogwarts Legacy, which is why you get to choose between different alternatives when you're creating your character.
You and your friends are able to go through different physical characteristics when you start enjoying this single-player game. During your time inside the magical world, you get to pick your characters' eyes, skin, and hair color.
Moreover, Hogwarts Legacy also allows you to buy various outfit alternatives when you visit Hogsmeade.
You also get to place your character in a "witch" or "wizard" dorm, and overall, it seems like the team behind the game has worked to make the experience as inclusive as possible.
Your Companions
Since the plot of Hogwarts Legacy takes place in the 1800s, you might wonder who your companions might be.
Unfortunately, you can't have Hermione Granger's brain with you, nor Ron Weasley's funny remarks (or any of the well-known witches and wizards from the original series and movies). Thankfully, you can't have Seamus Finnigan making random potions and spells explode, either.
Instead, new characters can accompany you during your journey. Hogwarts Legacy features three fun and innovative people to have fun with – Poppy Sweeting, Sebastian Sallow, and Natsai Onai sorted into Hufflepuff, Slytherin, and Ravenclaw, respectively.
J. K. Rowling Didn't Write the Story
Since Hogwarts Legacy is clearly a part of the Harry Potter Universe, many fans have wondered if J. K. Rowling wrote the plot or is involved in the game development in any way.
Sadly, Rowling's comments have negatively impacted fans' perspectives of her. Therefore, even though millions of people continue to love the Boy Who Lived, a lot of them don't appreciate Rowling's involvement in Potter projects including Hogwarts Legacy.
Fortunately and to many people's relief, Rowling did not write the Hogwarts Legacy story. developers and creative experts worked on it basing it on the Potter universe.
Do People Know How Pets Work in the Game?
This is one of Hogwarts Legacy's secrets. Even though fans know that magical creatures will appear in the game, developers haven't given specifics on whether you can bring your own pet to Hogwarts as the books and movies allow.
Generally speaking, Hogwarts Legacy promises to be a new way to experience the magical world. However, a lot of things remain to be discovered yet!
Is Harry Potter in the Game?
Since Hogwarts Legacy takes place in the 1800s, neither Harry, his friends, parents, or even the protagonists of Fantastic Beasts are bound to make appearances in the game.
Nonetheless, in Hogwarts Legacy, you can still enjoy the company of well-known characters, such as Nearly Headless Nick. He might want you to call him Sir Nicolas de Mimsy-Porpington, though. The Fat Lady and Peeves are also in the game, so you can have fun with them as well.
Can You Find a Co-op Gameplay or Multiplayer Option?
One of the most frequently asked questions is whether or not you might get to experience Hogwarts Legacy multiplayer or co-op options.
Firstly, if you take a look at online comments, you might notice that a Hogwarts Legacy multiplayer is one of the features that fans would love the most.
Co-op gameplay would also be a fantastic alternative, and it's definitely something a lot of people want.
Nonetheless, neither co-op gameplay nor a Hogwarts Legacy multiplayer option seems to be available right now.
Players would like to fight dark wizards with their friends, but so far, these alternatives are not on the table.
In some cases, developers work on a single-player game first, and they announce multiplayer, online, or co-op features later on (sometimes when the DLC comes out).
Even though a Hogwarts Legacy multiplayer might be something you yearn for, you shouldn't get your hopes up since the game seems to be a single-player experience only, at least for now.
Your Choices Can Change the Future of Hogwarts
Hogwarts Legacy is one of the most anticipated games of the year, and it doesn't appear to have multiplayer or co-op gameplay options yet.
Nonetheless, it's still bound to be a fantastic way to spend your time and enjoy hours of fun as you explore your favorite magical school.
Many fans hope that online or co-op gameplay options are eventually available for you to compete with other players, but apparently, that is not going to happen soon.
To Wrap Up
Although Potterheads are hoping to know all the details of this highly-expected game, developers are keeping most of them to themselves, including further information about online and co-op alternatives.
The footage on the trailer does not reveal much more than what you read in this article, and you and other players have to wait until Hogwarts Legacy comes out to play and fully enjoy the experience on their Switch, Xbox, or Play Station.
Please follow and like us: