Sony is already exporting PS5 systems worldwide as rapidly as it can produce them; however, that doesn't rule out the possibility of a PS5 Pro being released at some point in the near future.
When unproven rumours of an enhanced PlayStation 5 arose last year, it sounded a little ambitious, especially amid a global pandemic that is causing a never-ending supply of stock shortages. However, the claims proved to be correct.
However, considering the previous generation's pattern that PlayStation established with the PS4 Pro, a PS5 Pro seems probable. According to those who don't recall, back in 2016, Sony updated the PlayStation 4 hardware as part of efforts to shorten the console's unusually long generation cycle.
The result was a console that could not only play each title from the PS4 back catalog but also allow new updates to operating at higher fps with 4K visual effects and with greater stability than their foundation PS4 counterparts. 
In this article, we will discuss everything you need to know and expect regarding PlayStation 5 Pro.
PlayStation Pro — Design
Whatever you think of the PlayStation 5's design, it's a substantial piece of equipment. It's a surprise that the PS5 is able to run as quietly and comfortably as it does, but it's most probably because we're working with a home console that completely dominates living rooms.
While there have already been requests for Sony to release a PS5 Slim to reduce the amount of space taken up by the console below your television set, it is impossible to predict what the PS5 Pro will look like.
Our best bet regarding the design is that it will be a blend of the PlayStation 5 and the PlayStation 4 Pro.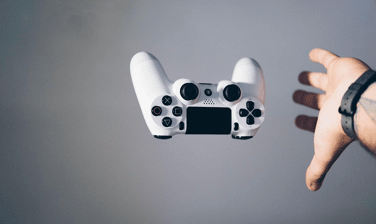 PS5 Pro — Specifications
There are currently no facts available regarding the PS5 Pro's specifications. It may, however, have the most energy-efficient CPU on the market, as well as a powerful GPU.
The PS5 Pro is assumed to produce CPUs based on the Zen 4 architecture and GPUs based on the RDNA 3 architecture. It is also expected to emphasize 8K gaming, which would be a significant upgrade over the PS5's already excellent 4K resolution.
It is also possible that the system will have a TDP of no less than 300W, VR (commonly referred to as PSVR 2), and a much more streamlined design. The design of the PlayStation 5 has been criticized, and Sony could consider it when developing the next generation console.
When to Expect the PlayStation 5 Pro's Release
According to current estimates, the Sony PS5 Pro is likely to be released between late 2023 and mid-2024. The PS5 was introduced in late 2020, and many predict that the PS5 Pro will be released around the same time of the year.
Early investors could be able to get their hands on the next consoles as early as 2023, according to the latest estimates. The fact that die-hard fans are prepared to go to such lengths to obtain a spot in the pre-registration line is a wonderful thing to witness.
On the other hand, Sony has still yet to make an announcement on the PlayStation5 Pro's global release.
Should You Wait for the PS5 Pro or Buy a PS5 Instead?
While the possibility of a PS5 Pro is now only speculation, we all know that Sony has high hopes for the 8K gaming market. A month before the PlayStation 5 was released, the PlayStation blog featured advertisements for TVs that support 8K resolution and 125 frames per second, indicating that they are "PS5-ready."
The PS5 is functional with 8K screens at launch. After a future system software upgrade, it will be able to generate rates up to 8K when media is available and supported applications are used, according to a lengthy Q&A.
Final Thoughts
As we wait for more information to be released about the PlayStation 5 Pro, it's fun to speculate on what the next-generation console might bring. Based on current estimates, the PS5 Pro is expected to release between late 2023 and mid-2024. It will likely have an 8K resolution and improved CPU and GPU specs.
If you're undecided about whether or not to buy a PS5 now or wait for the PS5 Pro, keep in mind that the latter may offer even better features. Sony has already hinted that they are focusing on 8K gaming, so it's exciting to think about what this might mean for future consoles. Whatever you decide, we'll be keeping you updated on all of the latest news!
Please follow and like us: